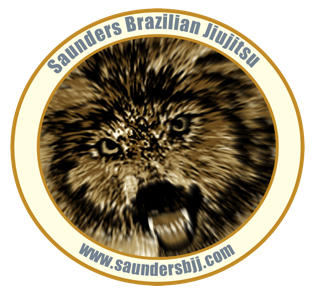 Welcome to Saunders Brazilian Jiujitsu!  We are a martial arts school that teaches Brazilian Jiujitsu and submission grappling in the Durham, NC area.
Our school takes pride in having a fun and friendly atmosphere to train in.  Yet we have produced many very successful competitors over the years.

With an instructor with over a decade of experience teaching Brazilian Jiujitsu, you have found one of the best places in the NC Triangle for learning this art.  Come on in and try a free class!  If you're still undecided, [testimonials] see what some students have said...[end testimonials]

New purple belt!
Congrats to Mike Grauer on his recent promotion to purple belt!  Mike has been working on relaxing and putting those combo's together and it shows.
New Location
We've moved!  Starting on the Tues Feb 24 Thurs Feb 26 Saturday Feb 28 class will be held at the new location.
New blue belt!
Congratulations to Kristina on her recent promotion to blue belt!  She has been working hard on getting here and it's paid off!  And I was remiss in not pointing out Justin's promotion late last year, so congrats to him as well :)
New blue belts
Congratulations to Sergio Sanchez and Kurt Volkan on their recent promotion to blue belt.  Sergio is tough-as-nails but always ready to share his knowledge with the new students.  Kurt is very technical and working on developing a mean kirmura.