Details
Contact Us
This email address is being protected from spambots. You need JavaScript enabled to view it.
Phone:  919-537-9253
3315 Guess Rd, Suite #8
Durham, NC 27713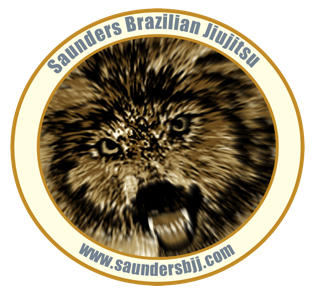 Welcome to Saunders Brazilian Jiujitsu!  We are a martial arts school that teaches Brazilian Jiujitsu and submission grappling in the Durham, NC area.
Our school takes pride in having a fun and friendly atmosphere to train in.  Yet we have produced many very successful competitors over the years.

With an instructor with over 20 years of experience teaching Brazilian Jiujitsu, you have found one of the best places in the NC Triangle for learning this art.  Come on in and try a free class!  If you're still undecided, [testimonials] see what some students have said...[end testimonials].

Details
Put more information on this page.
Details
Joomla! is all about allowing you to create a site that matches your vision. The possibilities are limitless; this sample site will just get you started.
There are a few things you should know to get you started.
Every Joomla! Web site has two parts: the Site (which is what your site visitors see) and the Administrator (which is where you will want to do a lot of the site management). You need to log in to the Administrator separately. There is a link to the administrator on the top menu that you will see when you log in.
You can edit articles in the Site by clicking on the edit icon. You can create a new article by clicking on the Create Article link in the top menu.
To do other things, like edit the contact form, edit the modules or change the site name you need to log in to the administrator.
Some quick tips for working in the Administrator
To change the site name, background colour and secondary colour, go to the Template Manager and click on My Default Style (Protostar). Look on the Options tab. You can also add a description there.
To change the image on all the pages: Go to the Module Manager and click on Image Module.
To edit the Side Module: Go to Extensions, Module Manager and click on Side Module.
To edit the Contact Form: Go to Components, Contacts. Click on Your Name.
Once you have your basic site you may want to install your own template (that controls the overall design of your site) and then, perhaps additional extensions.
There is a lot of help available for Joomla!. You can visit the Joomla! forums and the Joomla! documentation site to get started.